Bodies, Not Souls
A sermon preached at the Church of the Incarnation, San Francisco, on  April 23, 2017, by Christopher L. Webber.
Now that we've gotten past the Easter eggs and the chocolate bunnies, I wonder whether we can do some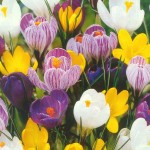 serious thinking about the meaning of Easter.
We say in the Nicene Creed, "I believe in . . . the resurrection of the body." My guess is that most American Christians don't believe that at all. They believe in Easter lilies and chocolate bunnies, and the immortality of the soul.
Somebody gave me a church bulletin last Sunday from the church they attend – not an Episcopal Church – and it had a quotation from Chief Seattle on the cover: "There is no death; only a change of worlds." Well, tell that to Jesus. You can't put that on the cover of a Good Friday Bulletin And you shouldn't on Easter; not if you're a Christian; not if you read the Bible. There is nothing about chocolate bunnies in the Bible and there is nothing about the immortality of the soul.
Spirituality is very popular these days, The more people don't go to church, the more they turn to spirituality – Eastern religions primarily. But the New Testament is not about spirituality, it's about history, it's a history book that tells us what God has done to shape human history and its primary purpose is to show us how to act with God in shaping history today. It's about concrete things like loving your neighbor and making a difference for refugees and immigrants and the homeless and the hungry.
The Bible is about seeing God at work in Africa and the Middle East as well as here in this country. And it's about taking our part in that work – all of which requires a body more than anything else. I can't help someone else without a body to do it with. And because the body is so important – because we only know ourselves as bodies – the Gospel tells us that we will continue to know ourselves as bodies forever. It gives us a Credal statement of faith that leads up to that dramatic closing: 'And I believe in the resurrection of the body, and the life of the world to come."
Now, the resurrection of the body is not the same thing as an immortal soul. If we have an immortal soul, there's no need for a resurrection. If we have a soul that can't die, we can skip church and all that because if we're immortal, God makes no difference. By definition an immortal soul lives for ever and there's nothing God can do about it. But if we have mortal bodies, we depend totally on God. God can raise that body or not. God can, as St Paul says, "give life to our mortal bodies." But God has no need to give life to immortal souls or raise them from the dead, if Chief Seattle is right and there is no such thing as death.
All of which gets us into a bigger subject than I can deal with in 15-20 minutes. In the good old days when the preacher had an hour we could have made some progress. I can't really deal with the resurrection of the body in one sermon but I can set up some markers, some basic guidelines, and maybe come back to it another day because this is so fundamental and so seldom dealt with that even a brief beginning may be worth something.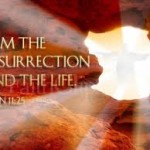 What is it we say we believe when we say the Creed? Let me deal with it in three words: what, when, where.
First is "What." What is this resurrection of the body? Well, start with the real world as we know it. We know ourselves and each other as bodies. If you don't have one, I won't get to know you. And I could only get here today in my body. We're here as a congregation of bodies and we center our faith, our Easter faith, on a bodily resurrection that took place almost 2000 years ago. We read about it in the Gospel this morning – a resurrection of a real body. Jesus challenged Thomas, if he had doubts, to touch and make sure. But the doors were locked when Jesus appeared so what kind of body can you touch that can pass through locked doors? A changed body, that's what.
What is a changed body? Consider that we have changed bodies every day. They say that every gene and molecule of the human body is replaced every seven years. Well, for sure I don't have the body I had 20 or 30 years ago – I'm not as tall as I was and my hair's a different color – and so on – you know what I'm talking about. In the Middle ages the theologians decided that hereafter we will be thirty years old forever. I hope not. I think I've learned a few things since then and forgotten quite a lot also.
St Paul says "we shall be changed" – he talks about the resurrection body and says "all flesh is not the same flesh." So the resurrection body is different – but it is a body, not a soul. It has a reality to it, a recognizable sameness. The disciples didn't always recognize Jesus right away – but they did recognize him as their risen Lord. So I can't tell you a lot about the resurrection body but I know this: it will be real and it will be recognizable.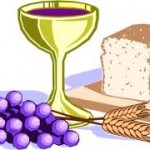 I might just also add that Jesus' body will be with us this morning in two ways: first, as the assembled church – we are members of his body – and second, at the altar as we eat and drink the body and blood of Christ. The molecules can all be changed but the body has continuity and Jesus is physically present, bodily present, here today.
So what will my resurrection body be? It will be real and it will be recognizable. I can't tell you more than that. That's "what."
"Where" is harder. Real bodies need real places to be. But we know a lot more about places than St Paul did. He talks about meeting the Lord "in the air." Well, the air only goes up a few miles and beyond that is an infinite universe. I'm sure there are worlds out there that we could inhabit but I'm not interested in that. This world is great – is has its problems but I've enjoyed it. I wish more people could and we need to work on that but hereafter I don't want to do it again in endless cycles. Playing golf forever holds no interest for me. Standing around on clouds would be boring. In the book of Revelation John sees endless singing before God's throne – well, I can imagine endless music better than endless golf but a resurrection body may have new interests. "Where" is probably the wrong question because different dimensions may not be spatial at all. What scientists have glimpsed is the existence of other dimensions and life in another dimension might be good. But we have three dimensional minds and I don't think we can even imagine a multidimensional world. We can't say much at all about the "where" of resurrection.
And "when" is harder still. I think we are even less likely to be able to imagine a trans-temporal world. I never went to a church where they sang "When the roll is called up yonder" but I used to have a record of Burl Ives singing it:
"When the trumpet of the Lord shall sound, and time shall be no more,


And the morning breaks, eternal, bright and fair;
When the saved of earth shall gather over on the other shore,
And the roll is called up yonder, I'll be there.
But if "time shall be no more" how can there be a morning to dawn eternal bright and fair? And if time shall be no more, how can there be music? I've always said that hereafter I want to learn to play the cello, but if there is no time, there is no music. And if there is no time, how can I learn anyway because tomorrow will be the same as today and I will be always the same – and that's frightening.
So here again, I think we need to think in terms of a different dimension. When Jesus said, "Before Abraham was, I am" people said, "You're not yet fifty years old and have you seen Abraham?" Jesus answered, "Before Abraham was, I am." Not "I was" but "I am" We have minds that can deal with three dimensions and time sequences but timeless eternity not so much. I think it's as if we had triangular minds and needed to understand a circle. If you get a circle into a triangular mind, it's no longer a circle. Eternity is like that. Heaven is like that. We do the best we can but it doesn't help to reduce the complexity of a resurrected body to the unreality of a soul in a non-dimensional world of eternity.
A God worth worshiping will always be beyond human understanding but not beyond worshiping and not beyond the affirmations the Bible makes again and again. We shall be raised – and we will live with God forever and we will discover more of God's power and love than we can ever begin to imagine. And I hope I have raised more questions than we will ever be able to answer.
But this we believe because Jesus was raised and because his disciples bore witness to that fact: We believe in the resurrection of the body and the life of the world to come. We believe it because Jesus was raised and offers us the gift of resurrection life.