What about borders?
A sermon preached at All Saints Church, San Francisco, on July 7, 2019, by Pastoral Associate Christopher L. Webber.
I woke up last Sunday to pictures of the President stepping across a raised line in Korea and I've been trying all week to understand why the same man would want to ignore a border in Korea and build one up in Texas. I've been wondering whether today's Old Testament reading can help us understand. It's all about borders: the walls we build and the walls we tear down.
Naaman was a Syrian: commander of the armies of Aram Aram or Syria – same thing – a major power in those days stretching from the Mediterranean to the Euphrates It took in modern Syria and most of Iraq. Some borders mattered to Naaman and some didn't. He ignored borders when he wanted to plunder his Hebrew neighbors. He was raiding south of the border one day and captured a young Hebrew woman and brought her north as a slave to serve his wife. Borders couldn't stand in the way of personal gain.
Naaman's behavior is similar, I think, to the way American corporations have plundered Central America for generations, exploited resources, overthrown governments, enriched a few and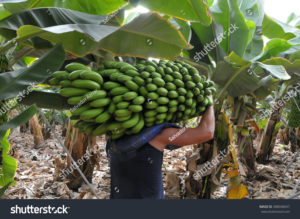 impoverished many. The American novelist, O Henry, invented the term "Banana Republic" to describe the governments created by the United Fruit Company and others to enrich American investors and impoverish Hondurans and Guatemalans. Borders don't matter when we're looking for plunder.
Israel had been a plunderer in the time of David and Solomon but now Israel was the plunderee, now it was a banana republic, ravaged by Egypt to the south and Syria to the north. Naaman would have understood our politics today. You might bring a few Central Americans north as servants and to work in the fields, you would certainly plunder the wealth, but you would build walls to keep most of the people you impoverished from coming north themselves. You build borders to protect yourself from that.
But the situation was complicated because Naaman was a leper. Well, it looked like leprosy. They couldn't much tell different skin diseases apart in those days, but it looked like leprosy and that was scary. Leprosy ate away at your body and slowly destroyed you, and it was contagious so you exiled lepers, you made them stay outside the towns and cities, wander the countryside, but not get close. Lepers had to stay outside an invisible border ringing a bell to warn you and calling out "Unclean, unclean."
But Naaman was the commanding general of the Syrian armies, so he wouldn't be exiled quickly, but if that patch on his arm began to spread and he couldn't hide it that was the end: no more palace, no more servants, no more luxuries, but a slow, painful, miserable death away from everything he valued and everything he cared about. But the Hebrew servant girl knew something, and she told Naaman's wife and Naaman's wife told him. The servant girl said, "There's a prophet in Israel who does healings. Some say he even raised the dead. Maybe he can solve your problem." So Naaman told the king and the king gave consent and Naaman headed south with a small army of servants and soldiers and went straight to the king's palace in Israel.
The king of Israel at the time was probably King Jehoram, son of Ahaz, but this minor king was so unimportant we're never told his name. So Naaman showed up at the door with a small army and said, "Cure my leprosy." Well, the maid never said the king could do it, but Naaman just started at the top and scared Jehoram to death. "Me cure leprosy? Is he looking for another war?" But they got things straightened out and General Naaman went to see Elisha. And Elisha couldn't be bothered even to go to the door. "Leprosy? No problem. Tell him to go wash in the Jordan and he'll be fine."
But Naaman was outraged. "Wash in the Jordan? That muddy creek?" We've got better rivers in Syria. Well, they did. Yjey had the Euphrates. He could have washed in the mighty Euphrates. Why bother to come all the way down south to wash in some muddy brook in Israel? Naaman flew into a rage and it took a while for his servants to calm him down. "Look," they said, "if he'd asked you to do a hundred pushups or wash all over with Chanel #5 – wouldn't you have done it? So why not the simple thing? What's to lose?" So, grudgingly, he did. And it worked. And he was thrilled And that's the end of today's reading. It's supposed to parallel or connect with the Gospel reading about Jesus sending the disciples out on a healing mission, but I'd rather make the connection to the headlines and borders.
So let me just finish off the story that the reading left hanging, unfinished. Here's what we didn't hear. Naaman was thrilled. He went back to Elisha and offered to pay him. But Elisha waved him off. "No problem. Go on home. Don't worry. Forget about it." So then – here's the part I like – Naaman said, "Well, OK, but at least let me take back to Syria two mule loads of earth."
Why? What's that about? Naaman wants the dirt because now he knows there's a God in Israel who answers prayer and he wants a chunk of Israel to stand on from now on when he prays so the God of Israel will hear him.
Do you see what's happening? We're at a stage of human development, religious development, when different people had different gods and the gods were connected with certain areas, certain lands. When in Israel, pray to Jehovah. When in Syria, pray to Baal. Gods have borders too. But Baal didn't help my leprosy and Yahweh did. So if I have to go back to Syria maybe I can take some of Israel with me and stand on it when I pray and this powerful Israelite God will still hear my prayers
Here's the point: this is a story of events that took place almost 3000 years ago and they were at a very early stage in the story of the human understanding of God. Move down a few centuries and you find Isaiah, another prophet for another time, and Isaiah knew something Naaman didn't know and maybe Elishah didn't either. Isaiah knew that God is a God who rules all nations. Isaiah knew that God could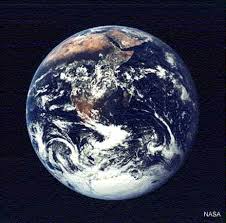 take King Cyrus of Babylon and use him as a tool in God's hand. Isaiah knew that the God of Israel is the only God and there is no other. Isaiah knew that from the rising of the sun to it's setting there is no other God. "I am the Lord,"" says the God of Isaiah, "and there is no other."
Think again about borders. We have a president who can step across one border and build walls on another. But what's the big picture here? Where is God in all this? What does God care about borders? Here we are on the weekend celebrating American Independence and I learned something about that last week that I hadn't known before. We have a prayer in the Prayer Book for Independence Day and we have assigned readings from the Bible, and I thought we always had. But No. No, the committee that created the first American Prayer Book in 1789 wrote a prayer for Independence Day and chose readings from the Bible, but the Bishop of Pennsylvania said, "Wait a minute. A lot of the clergy were not on board with this business. They had been loyal to their ordination oath to the King of England and some have gone back to England and some to Canada and we don't want to embarrass the ones who remain by making them give thanks for something they aren't thankful for." So there was no prayer for Independence Day in the Episcopal Prayer Book until 1928 when most people had gotten over it. So in 1928 they put back the readings that are more relevant today than ever. They called on Episcopalians down to our own day to read these verses: Deuteronomy 10:17-21:
"The Lord your God is God of gods and Lord of lords, the great God, mighty and awesome, who is not partial and takes no bribe, who executes justice for the orphan and the widow, and who loves the strangers, providing them food and clothing. You shall also love the stranger, for you were strangers in the land of Egypt."If that's not clear enough, there's a newer translation, almost ten year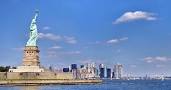 s old, but more relevant than ever, that puts it this way: "The Lord your God is the God of all gods and the Lord of all lords . . . He enacts justice for orphans and widows, and he loves immigrants giving them food and clothing. That means that you must also love immigrants because you were immigrants in Egypt." (Common English Bible)
Argue the politics however you want and do what you want about walls and borders but our instructions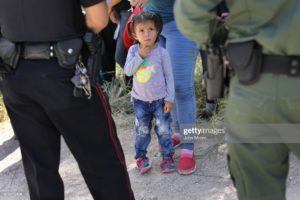 are clear. I took a certain pride in the presence of the one openly Episcopalian candidate on stage lastweek and the fact that he alone acknowledged that Christians are under orders. He said: "we should call out hypocrisy when we see it. . . a party that associates itself with Christianity . . . (and) suggests that. . . God would condone putting children in cages has lost all claim to ever use religious language again."
And, yes, is it really so good a thing that there's another set of borders in the world, another division between human beings? Is it a good thing that Korea is divided North and South? Is it a good thing that North America is divided three ways? Is it a good thing that Central American terrorists can control tiny countries and that we respect their right to rape and pillage as they like because, hey, there's a border we have to respect?
What is it about borders? How is it that capitalists can ravage tiny countries with no one to hinder them, but when their victims flee for their lives we turn them away? What's wrong with this picture? The wall is not the whole picture. The picture includes small countries destroyed by our corporations, but we're not responsible and I don't understand why.
Now I'm a priest, not a politician. I get to ask questions, not give answers. Except this: our God is the God of Isaiah, who knows no borders. Except this: we have a vision given us and a mandate to fulfill and the same God who loves us and calls us will also be our judge.
We will end the service today with the singing of that great hymn, "America the beautiful," that puts into words and music something of what I've been trying to say:
"O beautiful for patriot dream
that sees beyond the years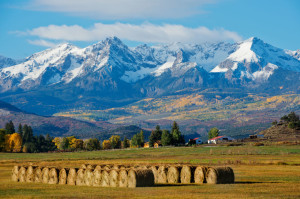 thine alabaster cities gleam
undimmed by human tears . . ."
Few things, I think, cause more tears than borders, but we are given a vision that sees beyond the politics, beyond the borders, beyond the years; a vision that calls us and questions us: Must it indeed be always "beyond the years"?
Why not in our own day?
Why not now?